CD48 Coincidence Counter/Detector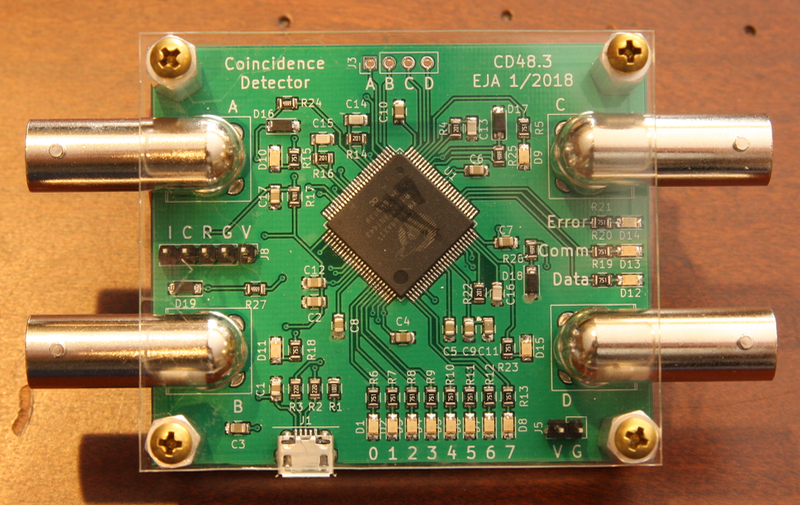 Based on the Cypress PSoC5 chip, this device was originally designed for use with Quantum Optics single-photon experiments. It uses edge detection to bring the time sensitivity down to roughly 25 nanoseconds, sufficient for excellent results when used with quantum optics experiments. It is also useful for nuclear coincidence detection, muon telescopes, half-life measurement, and anything else needing a configurable counter.
Price: $300
In stock: 3 (25 more expected 8/1/19)
Send an email to sales@reddogphysics.com to make an order.
Manual
Software
Design
Please note: The information provided here is sufficient to make your own CD48. You can create gerber files from the KiCAD files, send those gerbers to a manufacturer to have them build the board for you, and program that board using PSoC Creator. This is a lot of work, and is expensive in small batches of boards; so we hope that you consider your own time to be valuable enough that it's actually more economical to buy one from us.
These design files are released under the Creative Commons Attribution-NonCommercial 4.0 International (CC BY-NC 4.0) license.
Quality lab equipment at a fetching price,

no bones about it!